Home Appliance Offers
Hear better. Play better.
Brace yourself for a powerful, immersive gaming experience with subwoofers that enhance the scene and up-firing speakers that provide incredible surround sound. The soundbar automatically switches to Game Mode when connected to your Samsung TV so you can focus on playing, not setting up.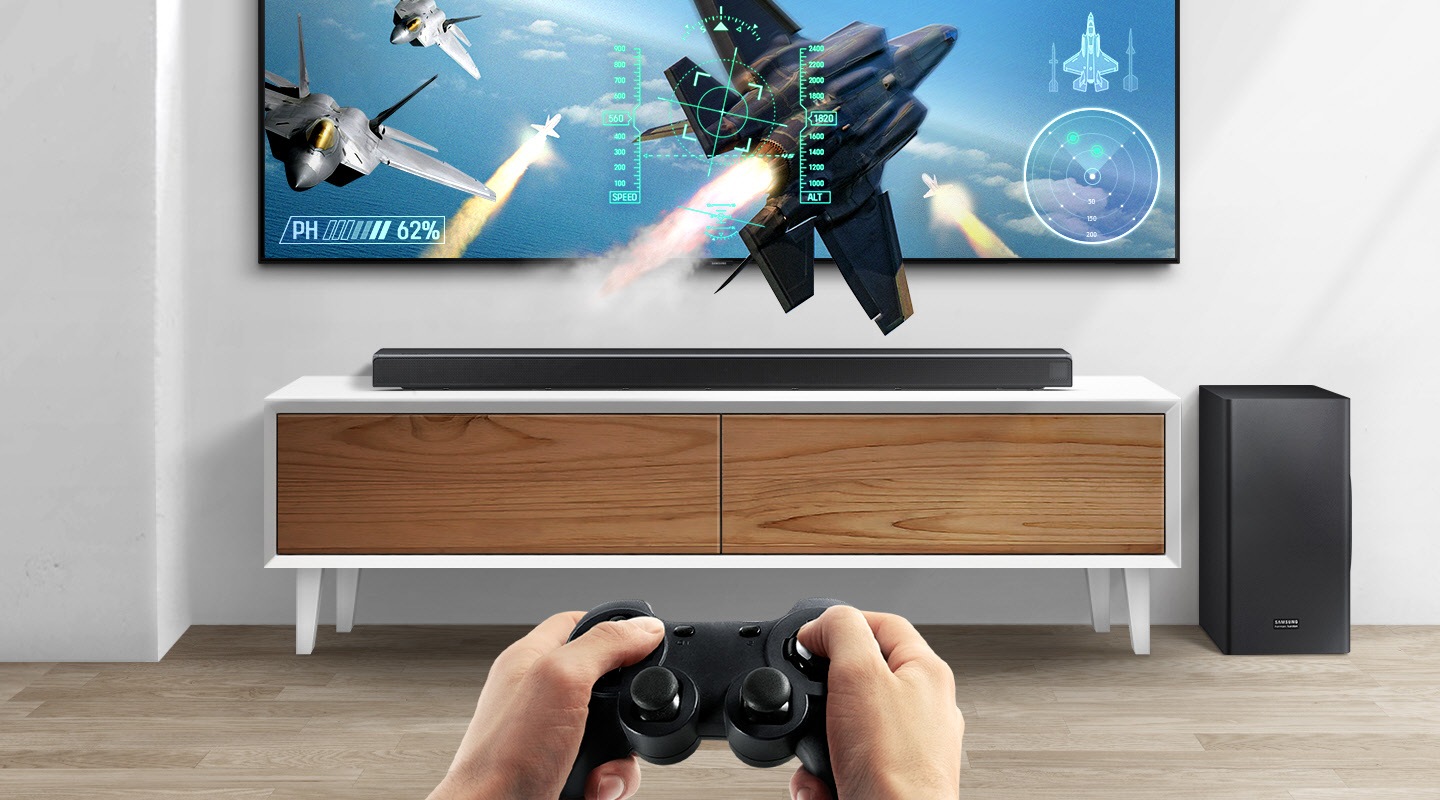 * This feature is supported only when the game console is connected to select 2019 Samsung TVs via HDMI (all QLED TVs, RU7400 series, and above). Game consoles supported include PlayStation 4 and Xbox. Compatible TVs and game consoles may change.
** Game console purchase separately.